My name's Olivia Roe and I am a coaching psychologist for single parents.
Having worked for almost 25 years in personal and professional development and coaching, I founded Live Life Better in 2020 after becoming a single parent the year before when my son was 8 months old.
With a background and training in psychology, global education, leadership development and coaching (for one of the UK's leading charities), I decided I wanted to set out and support single parents to thrive and be fulfilled as we matter a great deal but don't always get things easy!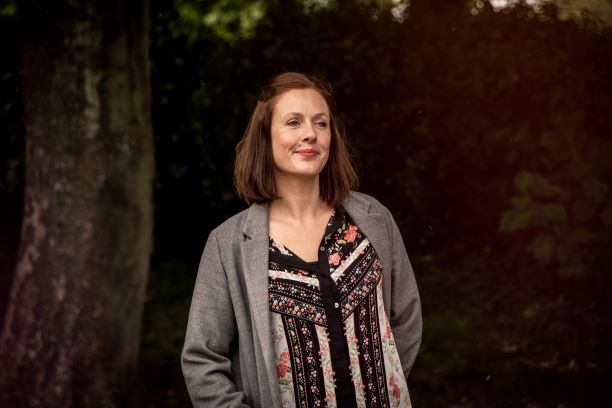 "What's great about being a single parent?" is a question I've not been asked. If you were to ask me now though, I can easily tell you–it's thriving in positive emotions, fulfilment, meaning, and relationships–but some time ago, I would have struggled to answer.

Almost ¼ of families with dependent children in the UK are headed by single parents (largely the same amount since 2001); the average age for being one is 39 (all stats from Gingerbread).

For me it was 40, and when it happened there was, firstly, a period of shock. This may resonate whether you're a single parent by choice or circumstance, from conception or with older children.

Then, came the time where everything plateaus. I was getting on with life and my son was doing great, but I set dreams aside. It was safer not to try and attain them.

I was living in fear.

I wasn't showing up for my business, in personal relationships or for my health. I wasn't serving myself or others as the transformational coach I once was.

Just like you, I knew I had much more to give but I just didn't think I could get there.

So, I decided to invest in myself.

I drew on my experience of almost 25 years in personal and professional development as a coach, educator, leader and business owner. With a grounding in psychology and personal, social and health education, and as a member of the British Psychological Society, the BPS Coaching Psychology Group and ACC with the ICF.

I pushed past the shock and plateau stages to a position of true growth.

I went from being broke and broken to being unleashed and unconstrained–confident in knowing exactly what to do.

This is what I discovered and which now forms the range of LLB services:
Coaching – 121 & Group
Training & Workshops for Single Parents & Organisations
Community – the Single Parent Superhero Facebook Group, Live Life Better FB Business Page and oliviaroellb on Instagram
Impact – Live Life Better CIC offers low cost & free packages for single parents in need

Clients are developed:
1. As a Human
2. As a Parent
3. As a Thriving, Fulfilled Individual

My degrees and certifications did not take me from broke to personal and professional freedom. What did, was my commitment to showing up as a coach, leader and parent, connecting deeply with myself and others, and BELIEVING I could. I want that for you too and if you are a single parent who feels stuck or plateaued, know you're not alone and I can help.

If you'd like support as a single parent to thrive and be wholly fulfilled, get in touch.

Wishing you the best, now and always!